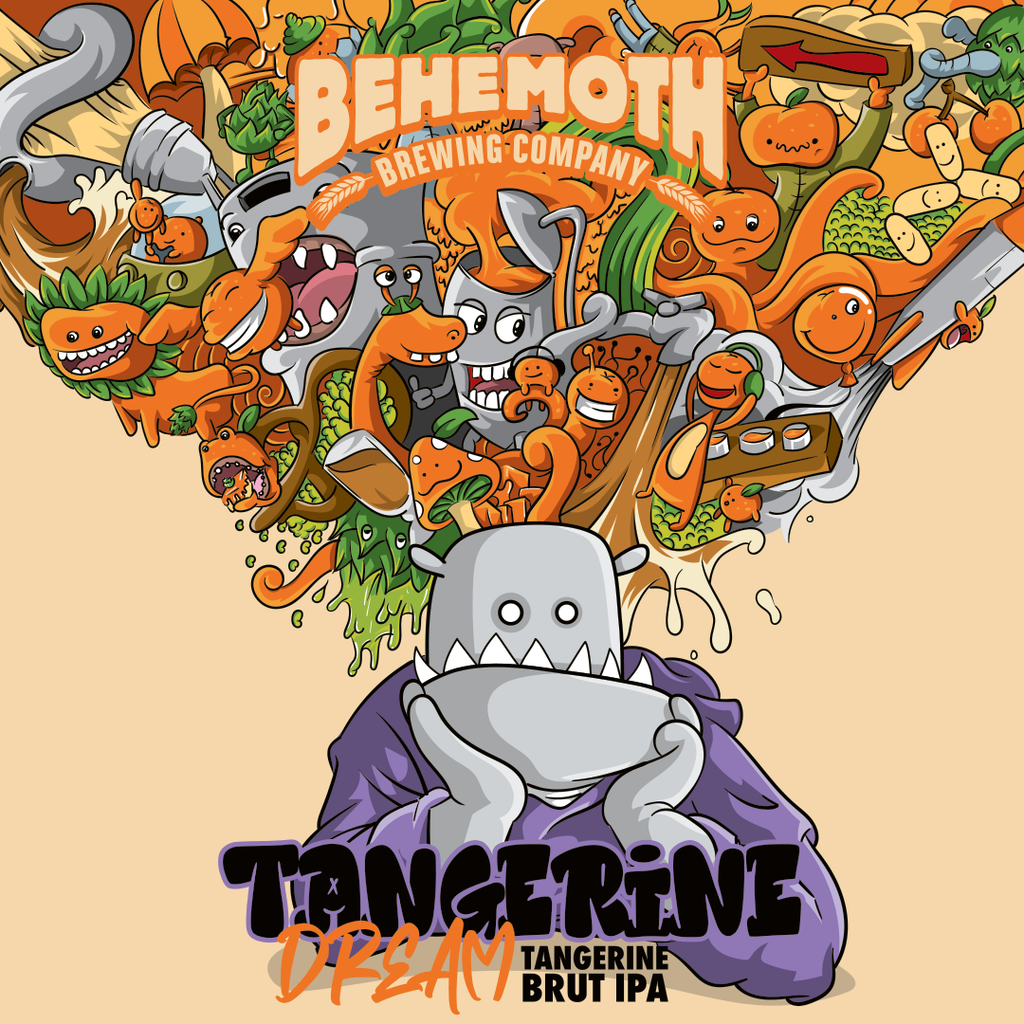 Behemoth 'Tangerine Dream' - Tangerine Brut IPA
$216.00
Become immersed in a daydream of tangerine, Simcoe and Mosaic hops. We've
put together an awesome combination of tangerine and hops in our latest Brut
IPA. Pour yourself a glass and be carried away in the reverie as the flavours of
mango, pineapple and pine merge with the sweet tangy taste of tangerines
almost seamlessly.
5.8%
440ml Cans