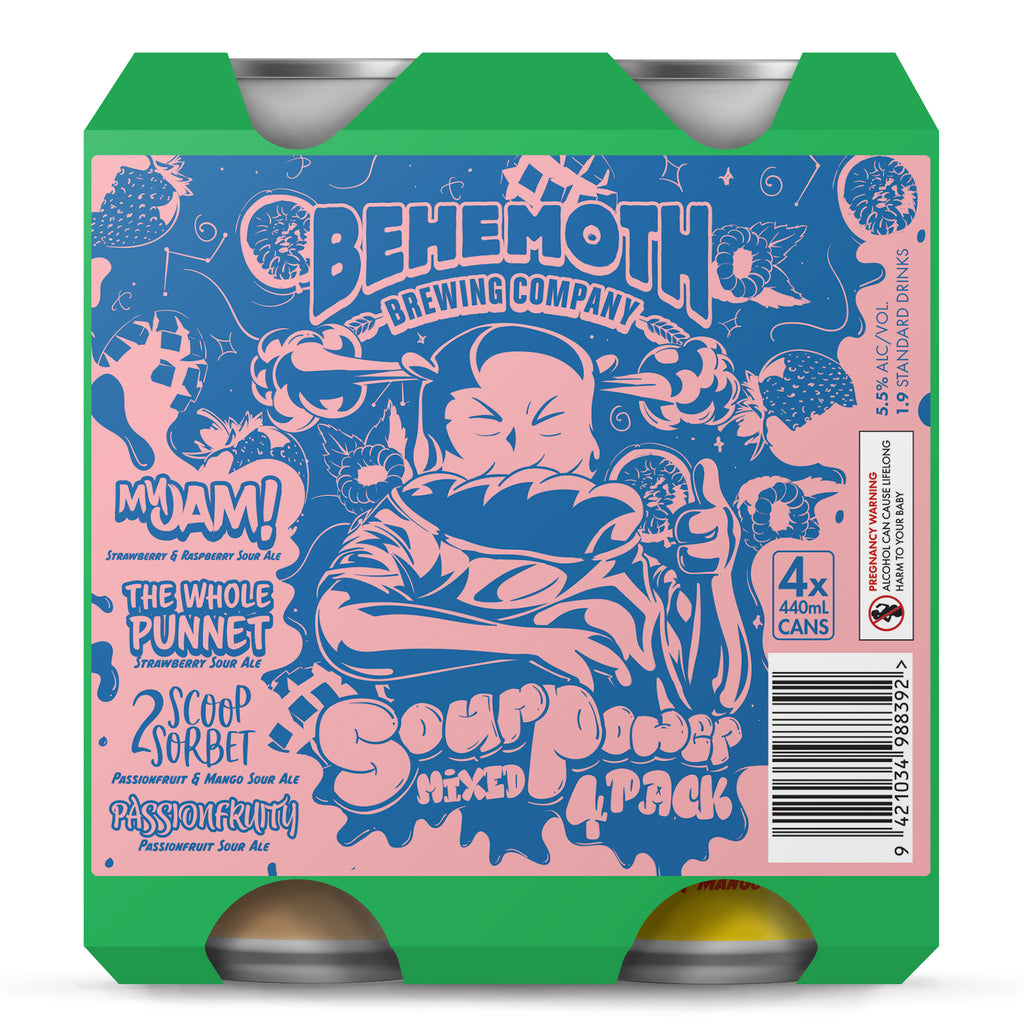 Behemoth 'Sour Pour' - Sour Ale Mixed 4-packs
$200.00
Enjoy a good Sour Ale? We do too, fun flavours, that clean lemony-tart puckering
that just resonates with warm weather. It's starting to heat up, so it's time to
pack a bunch of fruit into these Sours, leaving you with an incredibly refreshing
beer to help you welcome in a HK Summer.
Each 4-pack contains:
1 x 'My Jam'
1 x 'The Whole Punnet'
1 x '2 Scoop Sorbet'
1 x 'Passionfruity'
5.5%.
4 x 330ml Cans