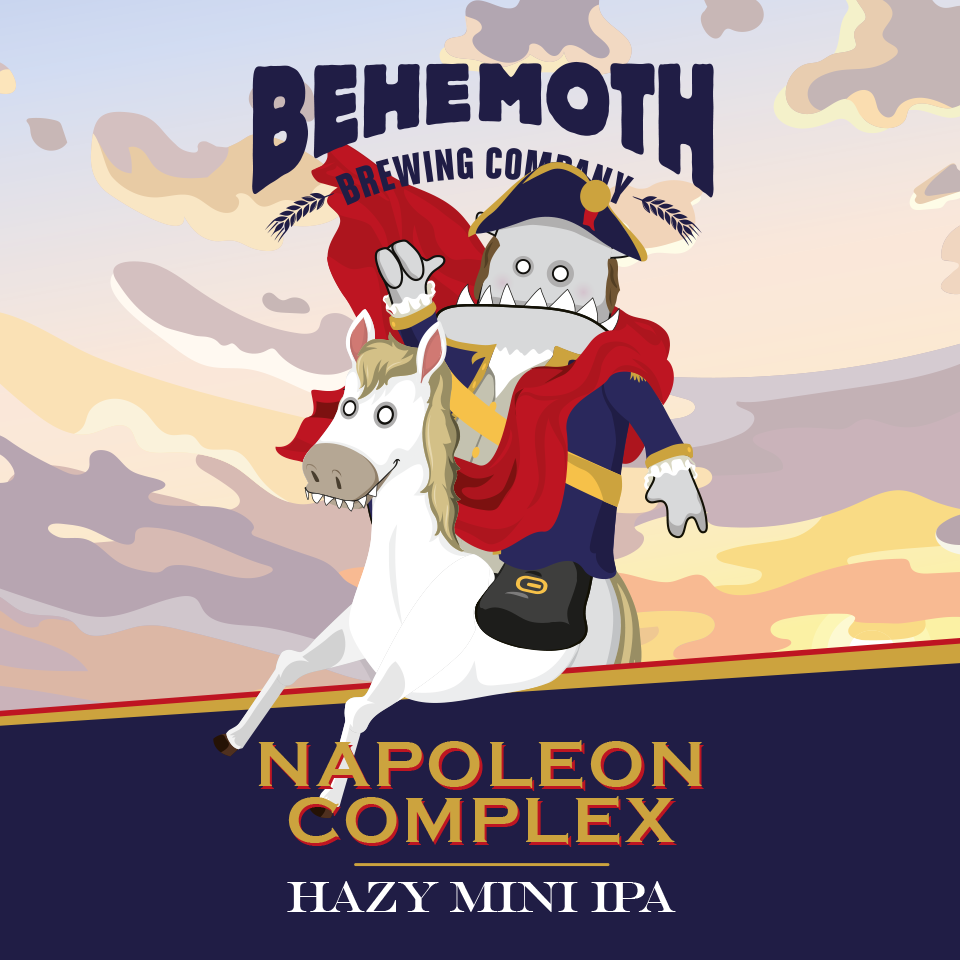 Behemoth 'Napoleon Complex' - Hazy Mini IPA
$160.00
What this Mini IPA lacks in stature, it makes up for in massive amounts of Wai-iti,
Cryo Pop, Motueka and Mosaic hops bringing you big bold in ya face flavours and
aromas that will definitely hold their own against something much bigger than it.
I was gonna tell a joke about Napoleon complexes… But it fell short. Enjoy this
little beer that thinks it's big.

2.5%.
330ml Cans