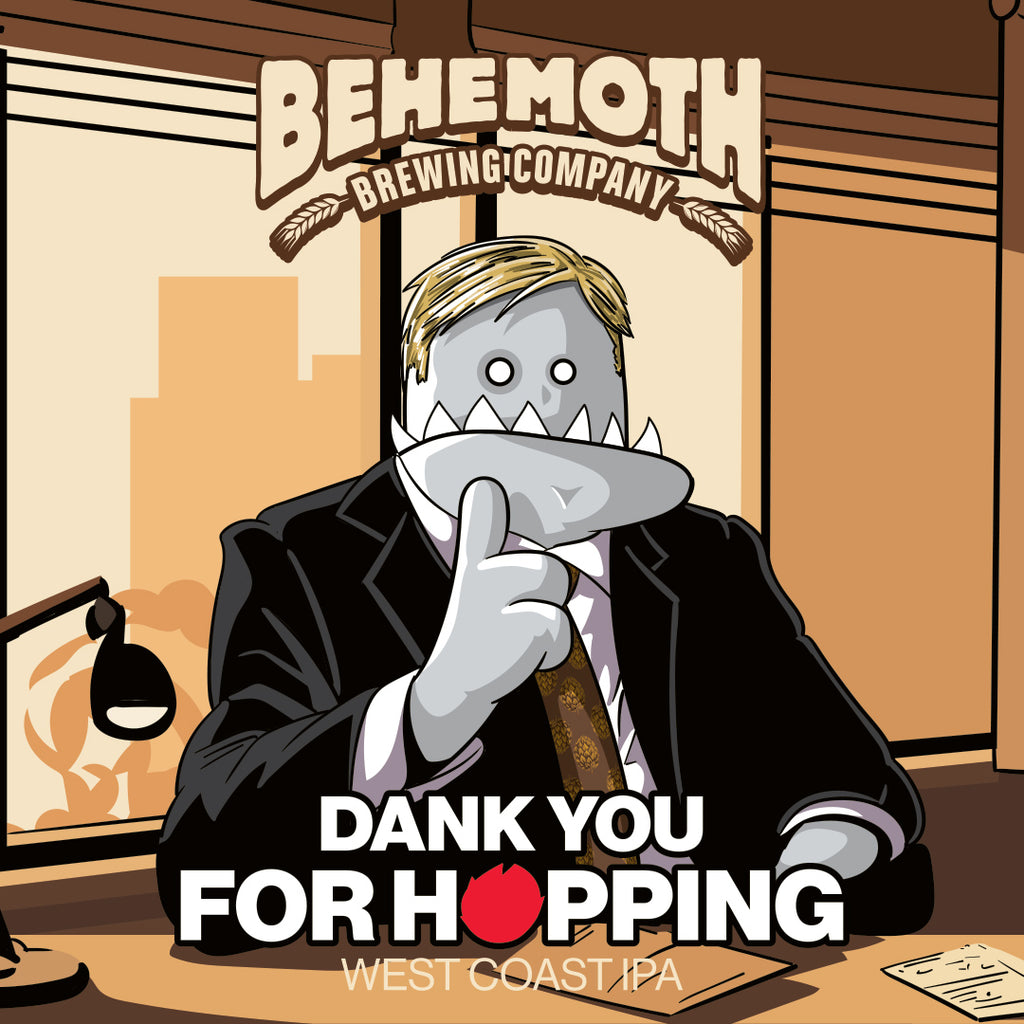 Behemoth 'Dank You for Hopping' - West Coast IPA
$232.00
I'm here to say that when someone tries to act like some sort of an expert, you can respond, "Who says?"
My point is that you have to think for yourself. You have to challenge authority.
So perhaps instead of me stating what flavours you'll experience in this Dank You For Hopping Hazy IPA, you should try it and decide for yourself.
6.0%..
440ml Cans