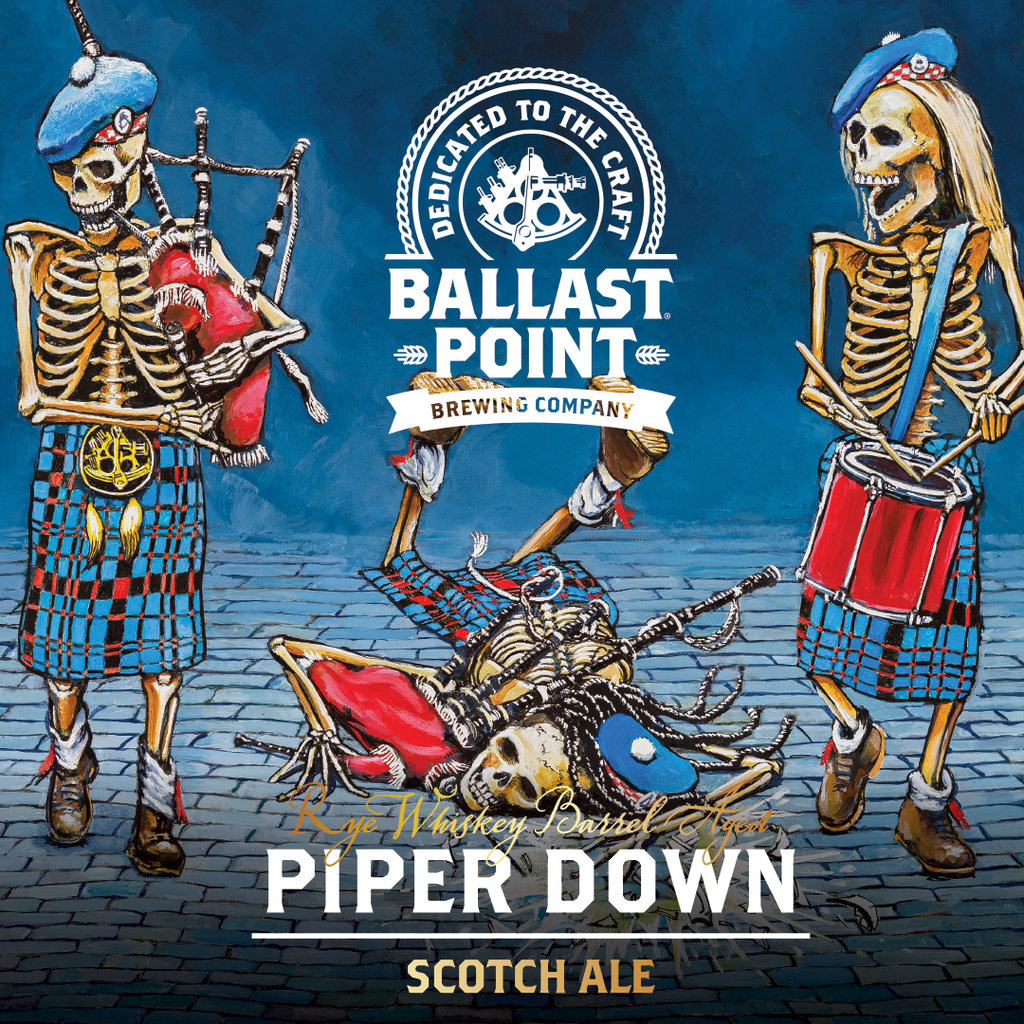 Ballast Point 'Piper Down' - Scotch Ale
$360.00
Imagine a fresh batch of crackling spiced caramel toffee and you'll get a taste of
this delicious barrel-aged treat. We aged Piper Down in charred American oak High
West® rye whiskey barrels to blend soft vanilla and wood tannins into the deep
caramel and roasted barley notes of our award-winning Scottish Ale. Finishing with
a touch of warm rye spice and bready malt, it's a classic Scottish Ale style with
complex barrel characteristics.

7.8%
440ml Cans.